Home security is one of the most important elements when buying a home and it cannot be taken for granted that, having four walls, a roof, a few windows and a door, everything is already safe. That is a mistake and safe elements such as  security shutters for the smart home are necessary  to avoid possible break-ins and robberies.
There are many solutions that we can acquire and apply for each specific case. In the case of doors and windows we can install bars, glass and armored doors, alarms or, as in the case we are going to talk about today, security shutters, among others. In today's article we are going to indicate what security shutters are, types and why they are considered an important part of home security.
Importance of blinds
In countries like Spain, blinds are an important element that is installed in most homes. On the one hand,  they protect the privacy of the home  and, on the other hand,  they regulate the passage of light  during daylight hours. Apart from these advantages, they also have others such as:
Thermal isolation.
Acoustic insulation from the outside.
Protection against adverse atmospheric phenomena such as wind or rain.
Security against theft.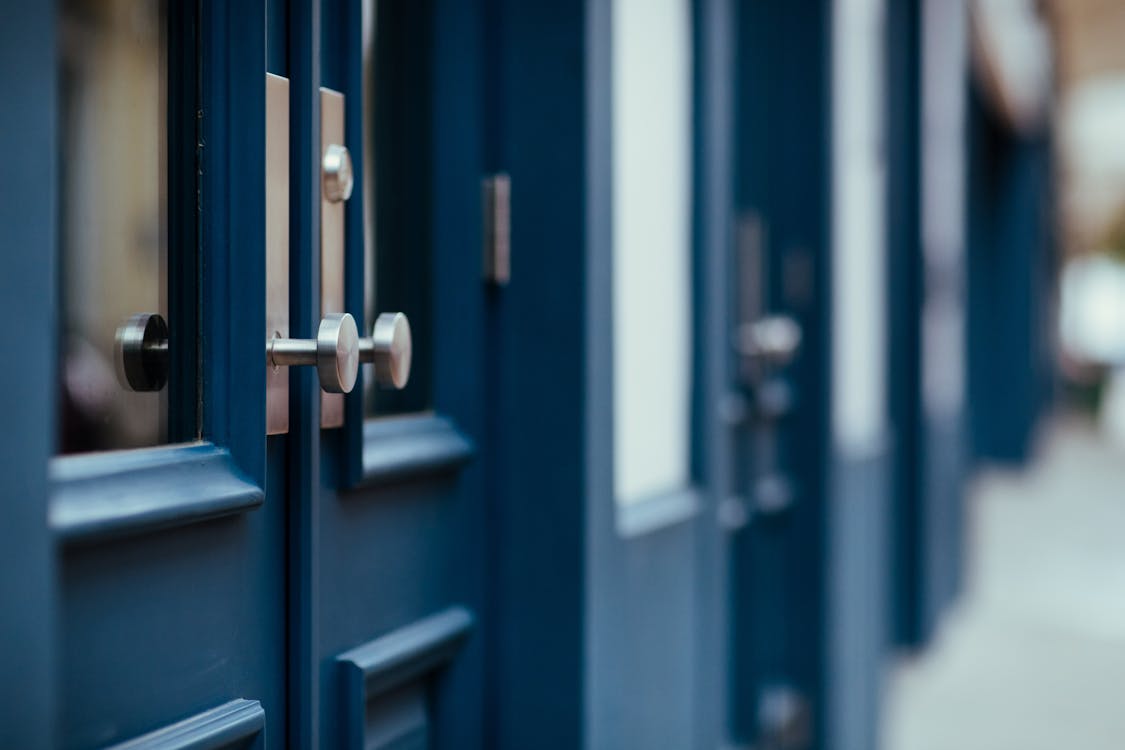 There are several types of blinds, depending on the mechanism they incorporate and the materials with which they are made, but in general  they are made of PVC or aluminum  and have 2 movements, one ascending and the other descending through guides. The most commercial ones are  rolled up inside a drum  placed on the window. Apart from this model, we can also find the Alicante, Venetian, Japanese, adjustable, etc.
Types of security shutters
In the market we can find a variety of security shutters according to their functionality and these, in turn, have many ranges of models, colors and materials that can be adapted to the needs of users and the home. In general, we can find two large groups of security shutters that are  self-locking and those made of extruded aluminum , although there are more types on the market.
How security shutters work
The  internal mechanism  of the security shutters is made of extruded aluminum or steel, which provides great resistance thanks to the robustness and solidity of the materials. In the self-locking system, they are  difficult to unlock  once the shutter is down, turning a normal window into a security element against an intrusion attempt.
By necessity, these blinds must have a  motorized mechanism for raising and lowering , since the material they are made of is heavy. Even so, it must be remembered that the shutters are a  passive protection element , so the protection will never be 100% and it is better to combine it with other security systems.
In the case of self-locking and extruded aluminum, these are blocked when someone tries to lift or manipulate them from the outside to prevent access to the home or premises. In general, the safest shutters are those that have a  higher density of blocking points  per m2.
Self-locking shutters for added security
It is not really a type of blind, but rather a system that can contain the blind itself. It has the advantage of providing more security against theft, as it  locks when tampering is attempted from the outside . As we have already pointed out, it has 2 types of slats and the level of security will depend on which type is the one that is blocked, being safer that the blocking is done in the main slats.
Advantages of self-locking shutters
Self-locking shutters have a group of advantages that we indicate below:
They are created from very resistant materials that make the slats resistant to knocks and struggles.
They are resistant to climatic changes and do not wear out in the face of the sun.
They do not affect the aesthetics of the home, since there are designs that adapt to any color and style.
Its installation is very simple, like a conventional blind. You can even take advantage of the drawer of a blind that has already been installed in the same place before.
Disadvantage of self-locking blinds
We have already seen that it contains advantages, but it also includes disadvantages that we have to take into account if we decide to install them:
The system is only safe if the shutter is fully lowered.
They are quite heavy, counting between 7 to 15 kg per m2 and they do need a motor to work efficiently.
By having a motor, if it breaks you will not be able to use the blind until it is repaired.
It can be expensive if you want to change all the conventional blinds in your home for a self-locking system. 
Extruded aluminum shutters
These shutters are designed to protect homes and commercial premises, but with the advantage that they  are more aesthetic . They are characterized by having great hardness and rigidity  as they are made of extruded aluminium. Similarly, the slats can have different sizes depending on each blind.
They work through a system that  prevents them from being accessed from the outside no  matter how hard you try to force them and they are usually intended for chalet-type homes, penthouses or businesses where aesthetics are an important factor and provide greater elegance.
It is  recommended to install them with a motor  due to their high weight, either a motor managed by remote control or with a button. It should also be noted that the  motorized system is lighter  than the self-locking system.
Advantages of extruded aluminum shutters
Among the advantages of extruded aluminum shutters we find:
They can be installed in any hole in the house.
We can easily find them in the market.
They are made to measure according to need.
There is a wide variety of models and colors.
They are durable, resistant over time.
The material withstands inclement weather such as heat, rain or wind.
Disadvantages of extruded aluminum shutters
When installing this type of blinds, you can also see drawbacks such as:
They do not offer the same security and protection as self-locking shutters.
Depending on the manufacturer, if the design is very aesthetic, the value can be increased.
How much does it cost to install security shutters?
To know how much a security shutter can cost us for a premises or home, we have to assess certain factors:
Labor . A specialist can charge around $18-20/h and the total cost will depend on the dimensions of the blind and the difficulty of installation.
Number of shutters . The more blinds, the higher the price can be, although before a certain amount a discount can be applied at the time of purchase.
Blinds measurements . The dimensions of the blind affect the price of the material and its installation process.
Quality of materials . Whether made of steel or extruded aluminium, the quality has a notable effect on the price, and can reach a 10% difference.
Goodies . If the motor has a button or control, aluminum drawers, whether or not it includes anti-lever guides or additional locks.
Consequently, we can find installations that can cost from $4300 to $41,500 approximately depending on the options we choose for installation.
In short, given the feeling of lack of security, opting for  security shutters  is a good option. Of course, it must be remembered that they are a passive element of protection, so it is better to combine it with other security systems.
If you are interested in knowing more about how to keep your home safe, we will tell you which are the best surveillance cameras for your home.